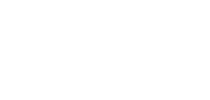 Thank you for your interest in giving to New Beginnings Ministries. We are pleased to announce a convenient new way to sow your regular tithes, offerings or one time contributions (general donations, specific outreach donations, event registrations, etc). You can also set up your giving as a recurring contribution. This will provide financial consistency for NBM as well as save you time and money.

We believe that giving financially is an important part of how we are to steward the resources that God has given to each of us. We also believe that good stewardship includes properly handling our time, our talents and our treasure (Matthew 6:19-21).
Once you click the donte link, you'll be directed to our authorized, secure website to continue your giving process.